Podcast: Play in new window | Download
Subscribe: RSS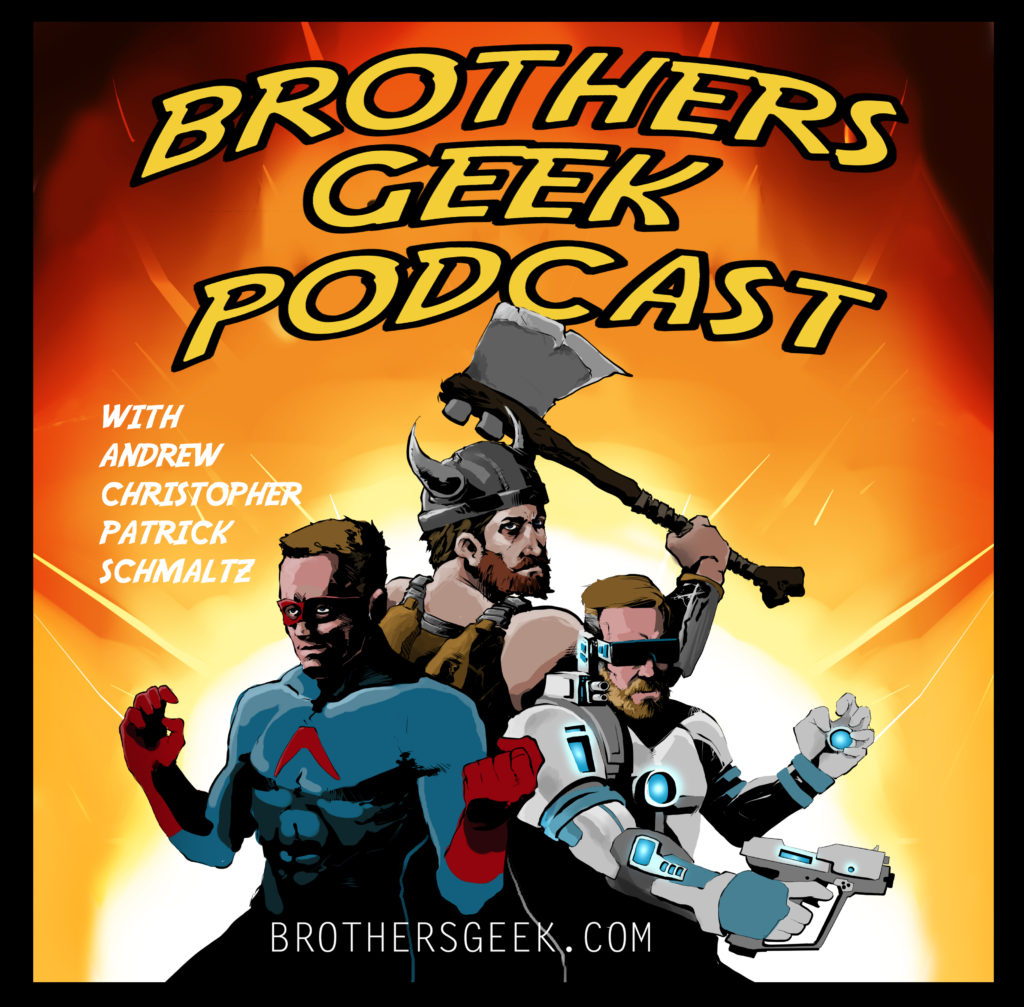 Episode One Four Two: She's Above the Line, I'm Below The Line.
Recorded July 12th, 2020
In this episode of the Brothers Geek, we encourage you to wear a mask. We also talk geeky stuff.  Chris continues to watch mediocre series on Netflix.  He makes a nomination for this week's Not Ugly Award. And he is pleasantly surprised by an action movie starring our father's favorite, Charlize Theron. Patrick is playing Diablo III.  Both he and Christopher continue to persuade Andrew that Baldur's Gate III is a must buy.  Andrew is through season 3 of Legend of Korra and is supremely impressed with the series so far.  In this week's Gloomhaven update: Christopher and Legendary Listener Shawn spend 2 hours of their Sunday playing one encounter and are not victorious. Tune in next episode to see if they ever do survive the ooze!
Trivia is Perry Mason themed and is surprising.