Podcast: Play in new window | Download
Subscribe: Apple Podcasts | RSS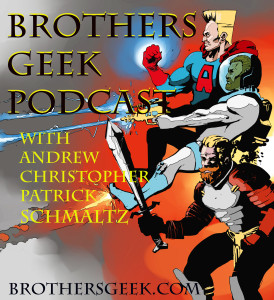 Our reaction to "Gotham" is lukewarm at best.  We are much more enthusiastic about the Season 2 of "Agents of SHIELD"
The Capaldi Era of "Doctor Who" seems to be improving.  Patrick is concerned he is getting sub-par material to work with.
Read:
Andrew reads "Batman Eternal" and "Invincible" and is disappointed in the ending of the latest Emberverse novel.
Chris reads many things.  His interest in the "Powder Mage" triology has been increased due to a recent plot development.
Patrick prompts a discussion on the glut of movies based on YA novels as he has seen so many YA movies lately.
Played:
"DESTINY"!  Andrew plays the game on his own and has fun!
Chris and Patrick are proud.
Chris continues to love "Diablo", the latest patch makes him happy.  Andrew almost hangs himself from disinterest.
Trivia:
The Boys are challenged to name the Best Picture nominees from 1994 and 2003 that beat two of our favorite movies, :"The Shawshank Redemption" and "Master and Commander: The Far Side of the World"