Podcast: Play in new window | Download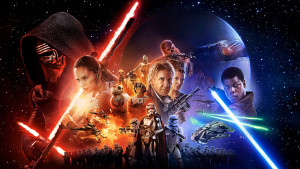 Recorded 12/23/2015
SPOILERS.  ALL OF THEM.  IF YOU HAVEN'T SEEN THE MOVIE DO NOT LISTEN TO THIS EPISODE.  GO SEE IT.  YOU ARE THE LAST ONE.
The most anticipated movie ever is released.  And we react to it, (obviously). Our theories are confirmed and exploded.  We share our viewing stories.  We report the news of its release and we share our hopes for the re-launched and reinvigorated franchise.  We record in the same room and 2/3rds of us are drinking.  We feel we have been building to this since our podcast launched.  This is quite the memorable episode.
H.S.F. now and forever.
1,584 total views, 1 views today