Podcast: Play in new window | Download
Subscribe: RSS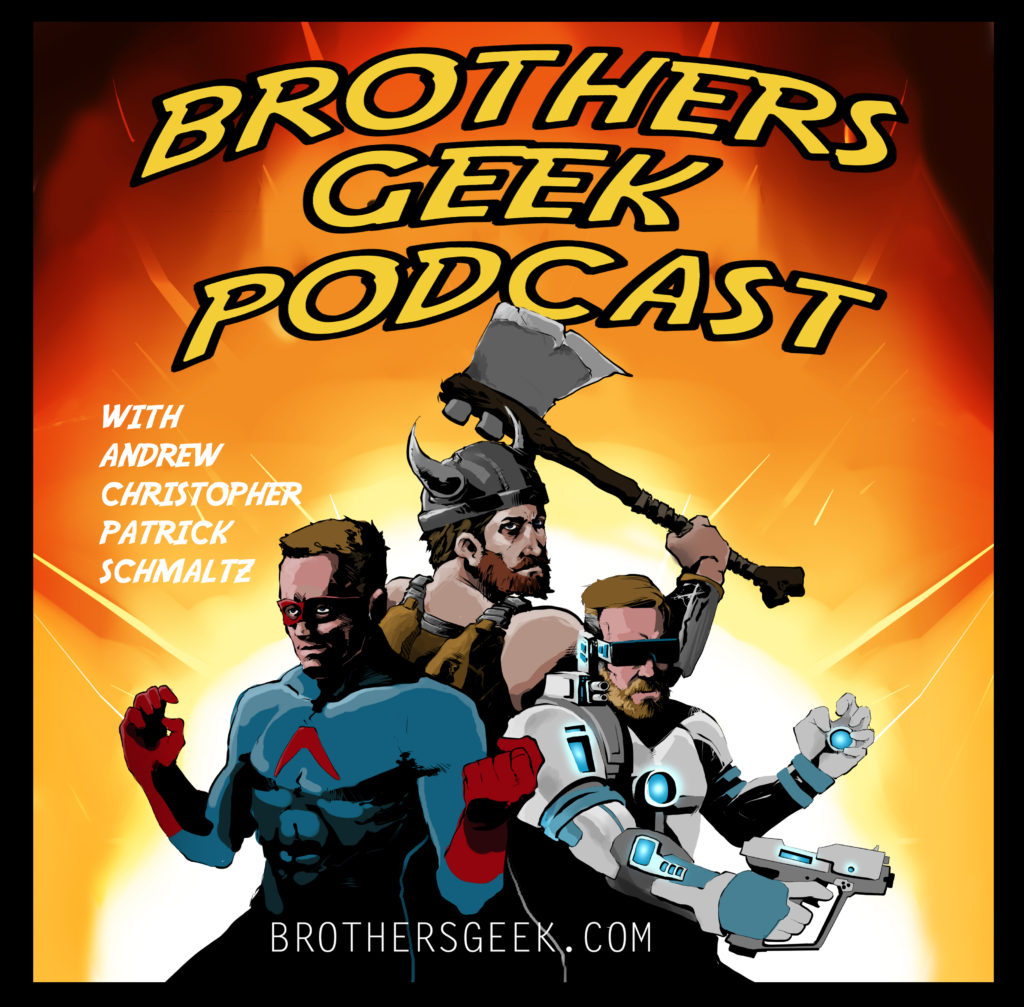 One Four Eight: The Brothers get spooky, tis the season after all.
Recorded 10/25/2020
Wedding season is over and it was a resounding success. We return with a renewed energy and renewed focus. We have a jampacked episode for you this week. If you love tech talk and adapting entertainment options in the time of Pandemic then this is the episode for you! Christopher has new movie and gaming tech and we deep dive into the specifics.
Patrick re-watches a BrothersGeek touchstone film, Predator.  We rabbit hole ever so slightly into the Predator cinematic universe.  The Brothers each have classic and new favorite Halloween watches to recommend.  Surprisingly, an Adam Sandler film gets a rare positive review from 2 of the 3 Brothers.
Patrick has been nostalgia playing Skyrim and Christopher discovers a new Gloomhaven's character's many strengths.
Trivia once again is Wonder Woman themed and is disappointing.
Next episode begins our weekly recap and reacts of The Mandalorian season 2. Watch along with us!
358 total views