Podcast: Play in new window | Download
Subscribe: RSS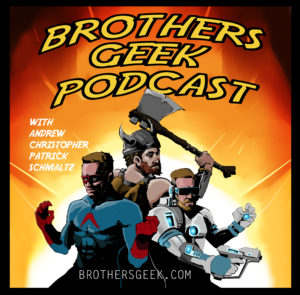 Episode Eighty-Two: We Battle Internet Demigorgons.
Recorded 11/5/2017
We are back and we are struggling this episode.  We throw the rule book out the window and we just talk but we cover all manner of topics.  We talk about the truly goofy Thor: Ragnarok.  We think it is good fun and a nice departure from what the Thor movies have been in the past.  Each brother has finished Stranger Things 2.  Nostalgia runs thick and fast as we discuss worked, what didn't and what was truly dumb.  The good far outweighs the bad of season 2 of the Netflix original.  We pause a discussion ofThe Orville and Star Trek Discovery until both have finished their first seasons.  Patrick and Christopher are on the fence of the newly announced World of Warcraft expansion "Battle of Azeroth".  Neither brother is sure it will draw them back in.
No trivia this episode because nothing seems to go right.
H.S.F.
1,133 total views, 1 views today