Podcast: Play in new window | Download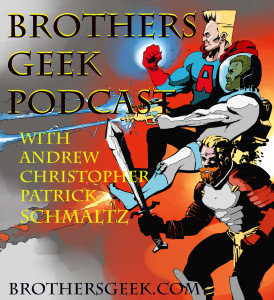 We report on The Rock's casting as Black Adam in the upcoming "Shazam" film from the DC Cinematic Universe.
We approve.
Seen:
We all discuss "The Desolation of Smaug"  It's bloated and silly but Benedict Cumberbatch as the voice of Smaug is fantastic and the Dragon himself is amazing.
Chris discusses "Homeland", we all recall our love of "Band of Brothers".
Patrick and Christopher find this new "Doctor Who" interesting and is glad for the new direction
Read:
Batman Eternal #22 and the series as a whole is discussed.
Andrew reads a NON YA book. "The Queen of the Tearling".
Patrick finishes "A Feast For Crows".  He is spent.
Christopher continues to enjoy "Iron Fist: The Living Weapon"
Played:
Christopher kicks Andrew's tail in "Mario Kart 8".  Andrew needs more track time.
Patrick and Christopher play "Diablo" for the Xbox360 and PC respectively.  Their love for the game is strong and not at all excessive.
Destiny arrives on 9-9-2014  All rejoice.
Trivia.  Total minutes of running time for Original Theatrical "Lord of the Rings" films
Both brothers undershoot the actual number.
711 total views, 1 views today