Podcast: Play in new window | Download
Subscribe: RSS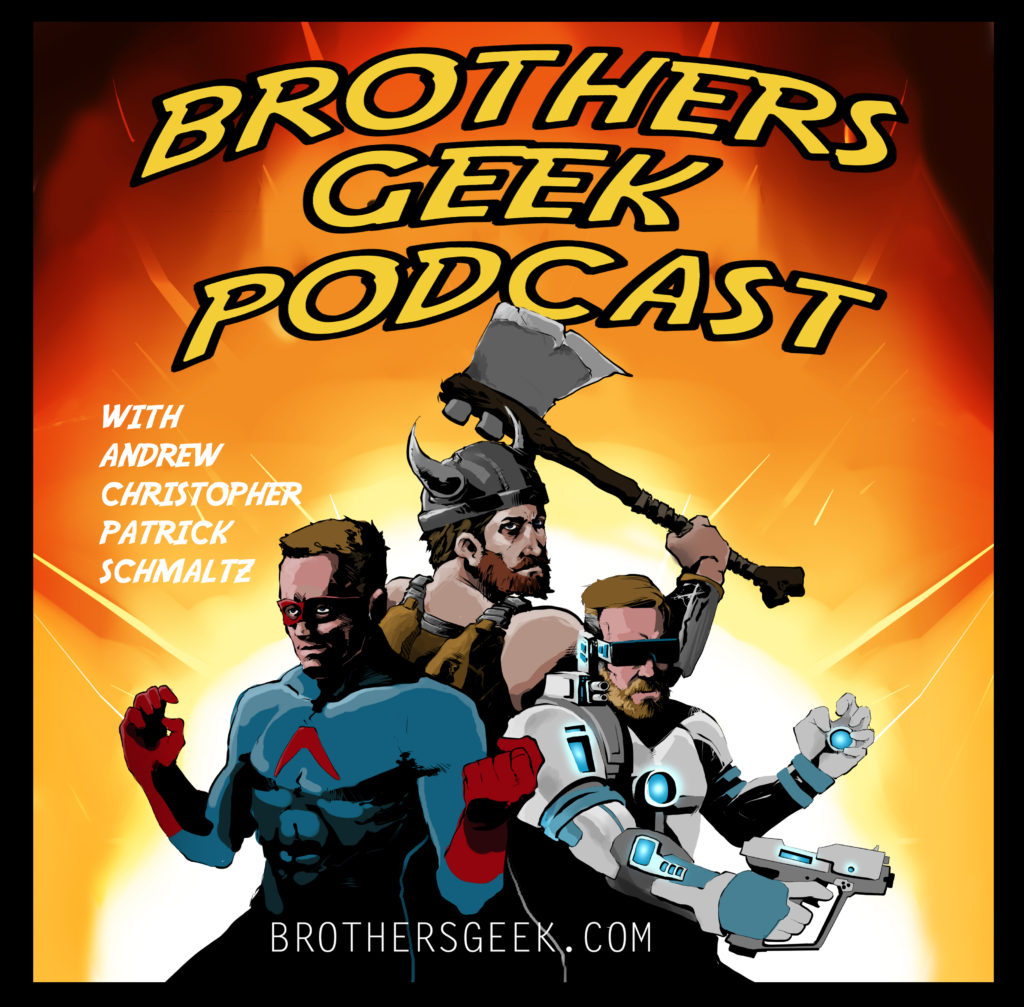 Episode One One Two: The BGBC is GO!
Recorded June 11th 2019
We, your Brothers Geek, bring a regular sized episode this time around. We talk about anything and everything we want to. We recap what is hyping us up from E3. Andrew and Christopher are particularly excited for Halo: Infinite and the new Xbox rig that is coming in the near future. The Boys agree that the purchase of a Switch may finally be in the offing for one or all of us. Chris and Patrick have seen Dark Phoenix and both agree it isn't nearly as bad as people are making it out to be. Andrew will see it just hasn't yet. We talk at length and in depth about Phillip Pullman's The Golden Compass. We recap and remark regarding just how complex and deep the world Pullman is building across just the first five chapters. We agree to read through the end of Part 1: "Oxford" before our next episode.
Trivia is ruined in our X-men discussion but it's ok.
B.C.
1,320 total views, 1 views today