Podcast: Play in new window | Download
Subscribe: RSS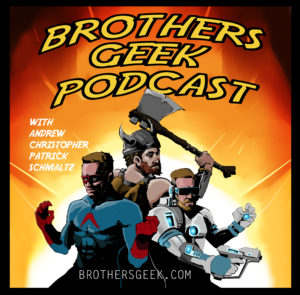 Episode Ninety-Seven: Is This Thing On?
Recorded on October 1st 2018
This episode sees the return of our nemesis, Technical Difficulties!
We soldier on and our discussion is high quality.  We examine the now proven conspiracy that is The Last Jedi Hate Cult.  We talk Netflix's animated series The Dragon Prince.  We hoped for something more Avatar: The Last Airbender but we got something more "tropey".  We have all finishedIron Fist and while it was a vast improvement over season 1, we lament that the series won't just go for it and let Danny Rand be the badass we know he is capable of being.  Andrew is reading the new Robert Galbraith mystery, Lethal White.  Christopher is excited for Monstress volume 3 and Patrick continues to play lots of Overwatch.  Andrew and Chris are almost overwhelmed with the sheer number of things to do in Destiny 2: Forsaken.  No trivia question this week, Technical Difficulties wins a minor victory.
B.C.
1,138 total views