Podcast: Play in new window | Download
Subscribe: RSS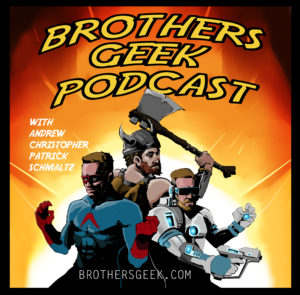 Episode Eighty-Seven: The Superbowl Trailer Recap Episode
Recorded February 7th, 2018
Did you watch the Big Game?  Did your team win?  Did you eat your weight in chips and dip?  Did you watch just for the commercials?
We recap all the movie trailers and teasers the studios spent millions of dollars for 30-60 seconds of air time.  Some made us hopeful, some made us curious, some made us exclaim, "meh".  Find the links below for every spot we can remember we watched.  Enjoy and let us know which was your favorite.
Trivia is Winter Olympics themed.  That's a thing that is happening RIGHT NOW, Go team USA!
A QUIET PLACE
https://www.youtube.com/watch?v=P8Q6ma2sfJQ
JURASSIC WORLD: FALLEN KINGDOM
https://www.youtube.com/watch?v=NooW_RbfdWI
SOLO: A STAR WARS STORY
https://www.youtube.com/watch?v=dNW0B0HsvVs
SKYSCRAPER
https://www.youtube.com/watch?v=t9QePUT-Yt8
MISSION IMPOSSIBLE: FALLOUT
https://www.youtube.com/watch?v=wb49-oV0F78
AVENGERS: INFINITY WAR
https://www.youtube.com/watch?v=mmZqOKVvWrY
THE CLOVERFIELD PARADOX
https://www.youtube.com/watch?v=L7pElZJaB2w
1,123 total views, 1 views today