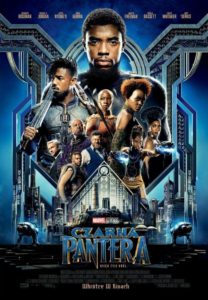 Episode Eighty-Eight: The Black Panther One Shot
Wakanda Forever!
Recorded 2/19/2018
Finally, at long last, Black Panther has arrived.  And it has surpassed our wildest expectations.  We do our best to avoid spoilers. We hope you that if you haven't seen this film, you will see it as soon as you can.  We discuss the stellar cast, the rich story, awesome characters and tremendous world building.  This film works on so many levels we almost embarrass ourselves with our praise.
Chris and Patrick can't stop themselves from discussing Monster Hunter World.  Andrew tolerates it as best he can.
Be Curious.
914 total views, 2 views today