Podcast: Play in new window | Download
Subscribe: RSS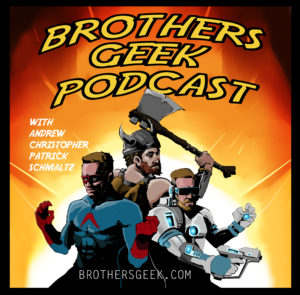 Episode Eighty-One: The Two in One Episode
Recorded 10/12/2017.
We are focused on two very special happenings in this episode.  Well, we are mostly focused.  We wouldn't be us if we didn't go off topic and "Syndrome" just a little bit.  We discuss the towering cinematic experience of Blade Runner 2049.  We are effusive in our praise and exacting in our criticism of this tremendous film.
On 10/9, during Monday Night Football, the trailer for Star Wars: The Last Jedi premiered.  It gave us so much to chew on.  So much new footage to ponder. So many new images to dissect. So many new theories to construct.  What is most certain is that each of the Brothers will be counting down the days until December 15th!
A question from Legendary Listener Shawn caps off the episode.  A piece of movie magic is explained.
H.S.F.
1,944 total views