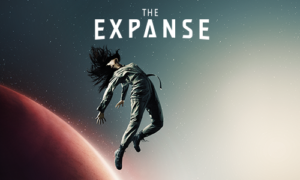 By Christopher Schmaltz
Damn, what a good show. I binged this show over the holiday break, and was so engrossed in it that I was surprised when the final episode ended and there wasn't another one. It does such a good job of capturing the books and an even better job of distilling the characters and challenges for an episodic effort. The CG is fantastic. Full stop, no caveats.
I can't wait till they dig deeper into the rest of Book 1 and the story that unfolds. So much to tell and so much to reveal.
The show also does an excellent job of looking like a plausible human future. The books and this show are tremendous is postulating a future that looks real. From the subtle touches of the high barriers around the Statue of Liberty (to address the rising waters from global warming), to the actual design of human habitation off Earth. The ship designs are great. The idea that ship design would reflect zero g, but also the "gravity" generated by the Epstein drives is excellent.
Bringing Avasarala into the first season was a great idea too. She doesn't appear until Book 2 I think, but her character is so meaty and fun that it was really smart to introduce her early. Only bummer is her swearing from the books isn't depicted in the show. They try, but the TV character loses a bit of her no nonsense, I don't fuck around, from the books.
I love everything about this show. 
1,146 total views, 2 views today