Podcast: Play in new window | Download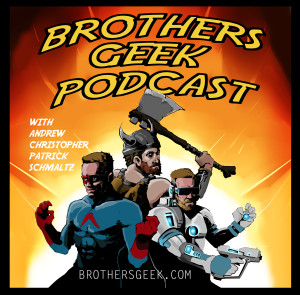 Episode Seventy-Andrew's Dryer makes a guest appearance.
Recorded 1/11/1017
New year, same brothers.
As we have reached another milestone episode and we are starting a new calendar year, this is an episode of looking ahead and changing things up.  We look to add new segments in 2017.  We hope to enliven debate and deeper engage our loyal listeners.  Accordingly, we agree over first Nostalgia Re-watch will be the original Ghost in the Shell anime.
Our tried and true segments of Seen, Read, Played aren't going anywhere, any time soon.   Andrew watched Patrick's favorite show of 2017, The Magicians.  Patrick played some Gears of War 4 with an old friend.  Christopher read Patrick's Christmas present Descender graphic novel and has nothing bad to say about it.  That doesn't stop him from making fun of Patrick of course.
T.D.A.
1,766 total views, 1 views today