Podcast: Play in new window | Download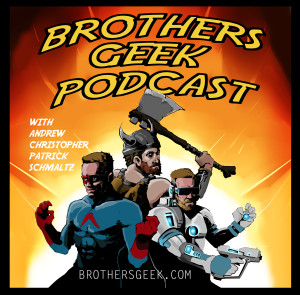 Episode Fifty Eight: Winter has come, at last
Recorded 6/27/2016
Crunchytown population us this episode.  But we soldier on!
We spend almost 30 minutes on the "Game of Thrones" season 6 finale and it is totally worth it.  If you want spoilers, listen, if you don't, watch the episode and come back to us.  Christopher sings the praises of an epic fantasy novel,  Patrick finishes a mediocre thriller, and Andrew re-visits the Holy Grail.  We all play board games together, some of them are more complicated than others.
Trivia is "Star Trek" themed, thanks for the suggestion Smiley Aria of Dames Playing Games.
H.S.F.
1,808 total views, 1 views today