Podcast: Play in new window | Download
Subscribe: RSS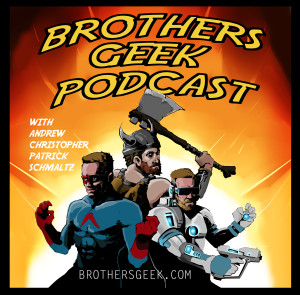 Discussion:
We are back and look towards the Future. What are we excited about, not excited about, What looks great, what looks bad and what should have been released 5 years ago.
Seen
All are current with "The Expanse".  Andrew in particular has been won over after his initial qualms with the show.  Chris binged "The Man in The High Castle"  He can't say enough about it.  We discuss the seemingly YA adaptation of 'The Shannara Chronicles" on MTV.  Actress Poppy Drayton gets the not Ugly Award.
Read
Andrew has finished "Nemesis Games".  It's not his favorite of "The Expanse" novels.  Chris reads many many comics, like A LOT of comics.  Patrick has read volume 4 of "Saga"  His affection for the characters is waning and even the absurdity of dragon semen is wearing thin.
Played
Christopher and Andrew play "Destiny" on the Xbox One with Legendary Listener Shawn.  It has become a
Sunday
night tradition.  Patrick plays the free to play "Mech Warrior Online"   Two hours into the game and it's still fun to blow shit up.

Trivia:
Classic Disney
What is the first full length animated feature film and what year was it released?
Bonus: Why did Disney use so many fairy tales in his early films?
H.S.F.
2,423 total views