Podcast: Play in new window | Download
Subscribe: RSS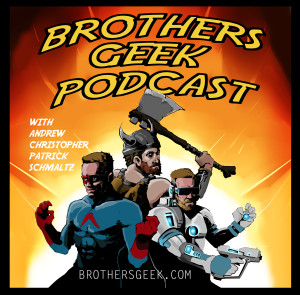 Episode Forty-You too could be a Legendary Listener.
Recorded August 23, 2015
Discussion:
The new trailer for "The Martian". We are very excited for this movie. Our discussion covers Ridley Scott, his long, uneven, but legendary career, the magnificent cast for this film and stellar novel the movie is based upon.
We discuss an online quiz that tests your geek movie cred. We really can't dispute the films included.
http://www.listchallenges.com/100-basic-training-movies-at-the-nerd-academy
Take if for yourself and let us know your score!
Seen:
Unseen: "Fantastic Four" We might see it to have a more informed opinion
Christopher continues with "Dark Matter". The first season is coming to a close and it's been solid entertainment. He took his youngest daughter, Keira, to seen "Ant Man", she loved it. Movie is surprisingly effective in emotionally connecting the viewer to the ants.
Andrew saw "Hitman: Agent 47" and not it's as bad as he thought it would be. Most of it doesn't make a lot of sense though.
Patrick watched "Sinister Part 1". Scary, like poop scared out of you scary.
Patrick watched "What We Do In the Shadows". New Zealand brand of humor.
Read:
Andrew finishes "Leviathan Wakes" Spoilers abound! Come back in Five minutes!
Patrick purchased "Caliban's War" on Audible, the Second book of The Expanse series, he hadn't listened to any of it yet, but was enjoying "Ready Player One" again.
Christopher is deep in "The Player of Games". As a gamer himself, he wishes the book was a little more detailed on how the games the main character is a master of actually work.
Played:
Andrew and Christopher play "Destiny" and they purchase the most coveted weapon in the game, the Gjallarhorn, so fun but insanely over powered. The weapon doesn't take a lot of skill to be good with it.
Christopher works to unlock flying in the land of Draenor in "World of Warcraft". And of course, "Rocket League"!
Patrick plays "Castle Panic". He feels like he has mastered the mechanics of the game after just a couple sessions, fun, but not top tier as far as table top games go.
2,417 total views