Podcast: Play in new window | Download
Subscribe: RSS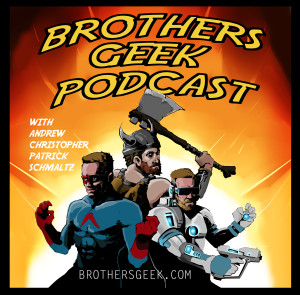 recorded 3/29/2015
****SPECIAL WARNING****
from 41:35 to 46:35, We spoilerize "A Dance With Dragons" If you don't want to know where A Song of Ice and Fire is headed, avoid those five minutes!
Discussion:
Fox announced a limited series of " The X-Files" We all reminisce our fondest memories of the show's original run.
Seen:
Andrew watches the Season 2 finale of "Black Sails". He calls it one the best sophomore to freshman seasons of TV ever. Also he is re-watching "From the Earth to The Moon"
Patrick watches the independent film "Spring" and it's terrifying. Patrick may give up on "Agents of SHIELD" if season 2 doesn't pay off big time.
Christopher finishes season 3 of "House of Cards" and watches "John Wick",  it's just a very simple, well made revenge flick, immensely satisfying.
Read:
Andrew and Christopher both loving "Batman:Eternal". The last panel of issue 51 was bonkers awesome.
Andrew read "Invincible #118" and encourages all to pick up the issue, it's the perfect place to jump in. And just 25 cents!
Patrick finishes "A Dance with Dragons". He freaks the F*ck out about the ending! And he has started "Leviathan Wakes" on Chris's recommendation.
Played:
Christopher continues "Ori and the Blind Forest" The game is hard as hell and strikingly beautiful.
Andrew plays "Destiny" some more. He is working his first Exotic Weapon Bounty.
Patrick pulls an "Andrew" and has nothing to report. Andrew is pissed at the reference.
Trivia:
Who has hosted the most episodes of "Saturday Night Live"?
One of the Boys gets the achievement!
1,302 total views