Podcast: Play in new window | Download
Subscribe: RSS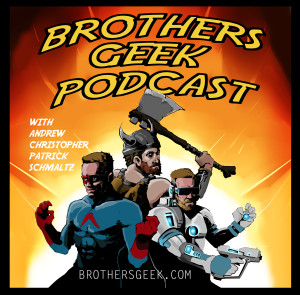 Episode Twenty Nine: We are getting in line for Hall H basically right now.
recorded February 22nd 2015
CHRISTOPHER AND ANDREW ARE GOING TO SAN DIEGO COMIC CON!
We detail the baroque badge purchase lottery process.
Jason Mamoa as Aquaman photo tweeted by Zak Snyder. We dive deep in Aquaman lore.
Seen:
Christopher watches "Kingsman: The Secret Service". It kinda works, he kinda likes it. The movie is kinda like Bond but not really, kinda.
"Supernatural" continues to rule.
Andrew loves Black Sails. It is showing great depth in Season 2. The tension is fantastic.
Patrick is current with "The Flash". It's basically his favorite show. It's speeding along very nicely.
Read:
Christopher continues "the Dresden Files"
Patrick listens to "A Dance with Dragons" on Audible. He adjusts his settings to have it read to him faster. So he doesn't die first.
Andrew is current with "Invincible", "Batman: Eternal"
Played:
Chris is leveling a new character in "Destiny", a warlock. He has a new playing style to learn.
Andrew has reached Level 31 with his Titan. He is almost ready to rank up with Eris Morn and hopes to obtain the Legendary Auto Rifle "Eidilon's Ally" soon. WE STILL NEED TO RUN THE RAIDS.
Patrick is too busy to game.
Trivia:
How many "Dudes'" and "Fucks" are spoken in "The Big Lebowski". Neither of the boys are even close.
2,539 total views