Podcast: Play in new window | Download
Subscribe: RSS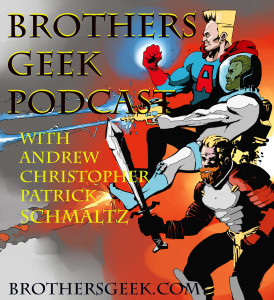 We discuss Marvel's Studio's new film "Guardians of the Galaxy"  Try to place it the Pantheon of Marvel Cinematic Universe Films.
Which is better Avengers or GoTG or C.A. The Winter Soldier?
Seen:
The Leftovers is all three of our choice for most compelling show
True Blood needs a stronger villain
Read:
Chris is the only one who is current with "Batman Eternal".  We are all committed  just slacking.
Andrew will finish "Storm Front" and continue the Dresden Files.
Patrick and Andrew are going to read "Ready Player One"  Chris thinks this is a good idea.
Played:
ANDREW PLAYED A HALO 4 SPARTAN OPS MISSION!  Discussion ensues of Halo franchise greatness.
Chris plays Forza, solves his Divinity issues with a "hack"  MK8 is still great fun
Patrick plays GTA, does crime, flies a helicopter gunship, is a mass murderer.
Trivia:
List all Marvel Cinematic Universe Films in order they are released.  Both Chris and Patrick get achievement.
2,725 total views, 1 views today