Podcast: Play in new window | Download
Subscribe: RSS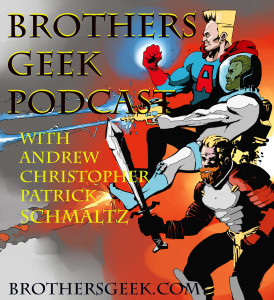 We discuss the record $3.2 million dollar sale at Ebay auction of "Action Comics #1".  We are not Collector Geeks but if we had a billion dollars…. still probably not.
Seen:
"True Blood" Series Finale is decent and discussion of the series as a whole ensues.  It stayed too long at the party.
"The Leftovers" is TREMENDOUS.  We find it really really hard not to spoilerize it.  But we didn't.
Patrick hopes for another season of "Legend of Korra".  Don't cancel it Nickelodeon!
Read:
Andrew gives his honest opinion on Batman Eternal #20.
Christopher is digging on Book#1 of the "Powder Mage" trilogy.
Patrick will rest his brain and heart for a while after he finishes "A Feast For Crows".
Played:
Andrew is thoughtful and plays nothing so Patrick can speak at length about "Diablo III: Reaper of Souls" for the Xbox 360
Chris plays lots of games.  He's a gamer.
EPL update:
Chris's Tottenham Hotspur are top of the table… for now.
Trivia:
The Boys are challenged to name two of the four "Outstanding Drama Series" with four wins.
They succeed!
"Hill Street Blues" "LA Law" "the West Wing" and "Mad Men" are the answers
969 total views