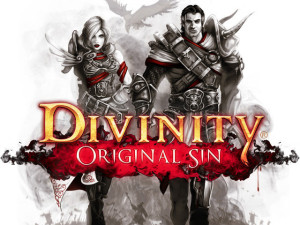 By Christopher Schmaltz 7-18-14
I'm old. Well, old-ish. Old enough in this geeky world I and my brothers inhabit to have played pen and paper Advanced Dungeon & Dragons (AD&D) as a kid when it was released (split from regular Dungeons & Dragons) in the late 70s and early 80s. Some of my best childhood memories involve all nighters at my friend Brandon's house in Crookston, MN, playing video games on his sweet Atari 2600, and playing AD&D. Brandon was also the first of our group to have an Atari 5200 too, so we gathered at his house a lot.
Anyway, one of my adult gaming pursuits has always been to find a game that evokes all those great memories of role playing and all around creative fun in those long nights of AD&D in Brandon's (finished) basement. (Clichés are clichés because they contain a kernel of truth.) Baldur's Gate and its kin (BG II, Planescape Torment, Icewind Dale), and Neverwinter Nights were the first amazing recreations of that experience for me in video game form. Of course, once I was introduced to World of Warcraft, it was very easy to feed the memory of that AD&D hunger, although WOW falls short of the AD&D creative adventure experience for me.
I kick myself that I missed out on being a Kickstarter backer (see what I did there?) of Lirian's Divinity: Original Sin game. That being said, when it was released in late June, I was all over it, buying it from Steam, and firing it up. It is an action role playing game for 2014, updated and improving on everything that made Baldur's Gate great. This will be an ongoing series as I am able to play through it…which highlights the game's main issue so far.
You ever want to do something so bad, and are prevented from doing it by issues inherent in the thing you are trying to do? Divinity has that issue – its current bugs with crashing due to saves (and lost saves) and video card issues are stopping extended play for me. This is fatal to an action RPG, since the immersion in the story and ability to improve your characters over time are the core elements of a successful game. Lirian is patching the game like mad. And as these glitches get resolved, you can expect more from me as I am able to play deeper into the game. First blush however – Brandon , those old friends, and younger Me, would be pleased.
20 total views, no views today